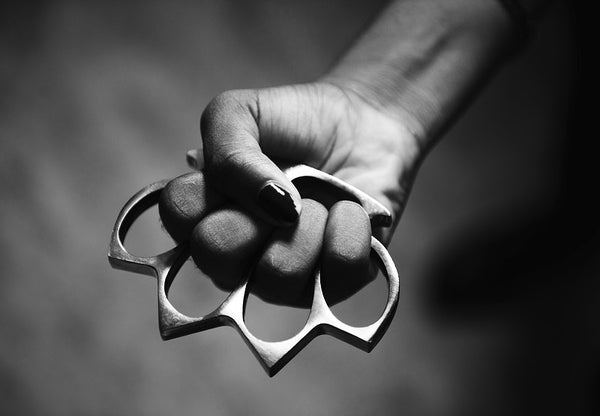 There are numerous self-defense products that people tend to own for their own safety. The general idea of owning one is not because you are always putting yourself in a dangerous position. Instead, it is for preventing yourself from getting hurt in case you end up in that situation.
Brass knuckles are a common weapon used by many people. In General, brass knuckles are a great defensive weapon and are also known as knuckles and knuckle duster. These came into existence during the American Civil War during 1860s. The weapon is typically composed of metal, which is the most lethal material.
Continue reading this article as we'll discuss the nine best self-defense brass knuckles in more detail.
Real Brass Knuckles
Cakra EDC Gadgets has a variety of products that are top of the line, and this is one of them. The Real Brass Knuckles are highly more resilient and damaging as the knuckle construction is from a more reliable and more durable metal. The price of the knuckles is not a lot and is a must by due to its excellent craftsmanship.
Green Spider Skull
Another highly durable product is the green spider skull. It weighs in at 11 ounces along with a solid brass structure. Its length is 4.5 whereas it's height is 2.5, which is a good shape for your hand.
It has a solid and even finish. It has big holes with a diameter of an inch. It's easy to keep clean and shines like a new one every time you clean it.
Not only does it have a clean look you're looking for, but it even is powerful when used.
Heavy Duty Black Buckle & Paperweight
This product is a latest and improved belt buckle that has an elegant color coated on them. They have four finger holes that can easily fit in any size of fingers. It comes along with a pin so that it can fit on any belt hole.
Heavy Titanium Finish Self Defense Buckle Knuckles & Paperweight
This is a product that is fit for you because not only are they perfect for any finger size but also are incredibly durable. The knuckles have a heavy titanium finish, which adds more power in every strike.
100 % Real Genuine Brass Knuckle Bottle Opener
This product is not only good for self-defense but even comes with a bottle opener feature. Durable and really useful, which makes them a must-have.
The weapon is cheaper compared to others too.
Blue and Gunmetal Flame Skull Knuckle Paperweight
If you're looking for something stylish and durable, then the Blue and Gunmetal Flame Skull Knuckle is just for you.
It has an electric blue and metallic color shading which makes it look good. The measurements of this product are 4.5 inches x 2.8 inches. The material used to build this makes it light but still durable. Highly effective when used to throw punches, and until it comes to that, it is also a perfect paperweight.
Hexagon Kung Fu Finger Magic Ring Self Defense Knuckle Survival Tool
This is a unique weapon, and it comes with a lot of advantages. The design of this weapon is different as it allows the hand to feel more comfortable when throwing punches. It has a hexagonal shape which has multiple layers stacked upon each other and held together with screws. It is a highly effective weapon and is quite durable.
The knuckles are made of alloy and have a brilliant black color, which gives them a stronger look. The knuckles are easy to carry around and are light too. The only downside of this product is that they are different in shape when compared with other brass knuckles. However, once you get used to using them, you're going to be putting a lot of damage to anyone who crosses you.
Eagle Winged Brass Knuckle Paperweight
These brass knuckles have an eagle that sits on the top with its wings spread open. A well-crafted eagle with well-organized patterns which make it look beautiful. The eagle, however, is not there for looks but to give a strong impression of its owner.
Anytime someone decides to mess with you just by showing this, you'll save yourself from a lot of trouble.
You can wear them around your knuckles with ease because of their superb construction, which makes it comfortable to wear. These knuckles can be used as paperweights, too, due to their eye-catching look.
Dragons Inferno Knuckle Antiqued Silver
The dragon's inferno has an antique design. It has a solid construction and has a total length of 4.50 inches and a width of 3.25 inches.
The brasses construction is of a solid steel, which makes them highly effective. Each finger hole has an arrow protruding from them. Overall the design is unique and very intimidating.
They might look expensive, but they are not. They are quite affordable and very much effective when needed.
Conclusion
As you can see, there are numerous brass knuckles out there from which you can choose. You'll need to find one that fits perfectly on your hand and is comfortable.
The best knuckles are those that you can carry around with ease and are lighter but highly effective. The above mentioned nine brass knuckles are of excellent quality and are highly impressive when it comes to self defense.