Cakra EDC Gadgets Bumblebee Self Defense Ring, adopts innovative design, and fits your finger better. It brings you more comfortable grip feel. With concealed explosive power & cool appearance, it can protect you anytime.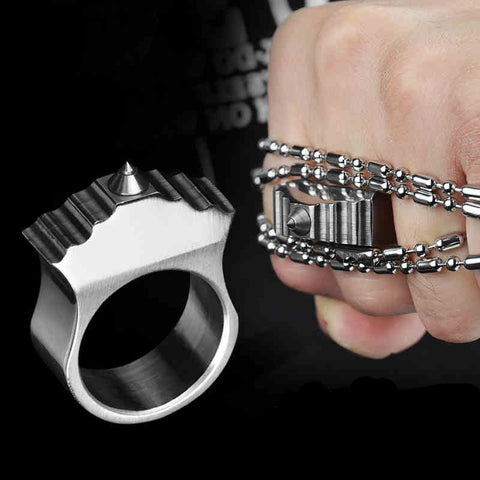 Tungsten alloy has high hardness and strong compression resistance. Tungsten alloy is classified into cemented carbide, the attack head made of it is not easy to be worn. Both diamond and tungsten alloy is high-hardness substance. It is so hard that not care about annealing. Therefore, tungsten alloy head can keep usable for a long time, and you don't worry about  abrasion.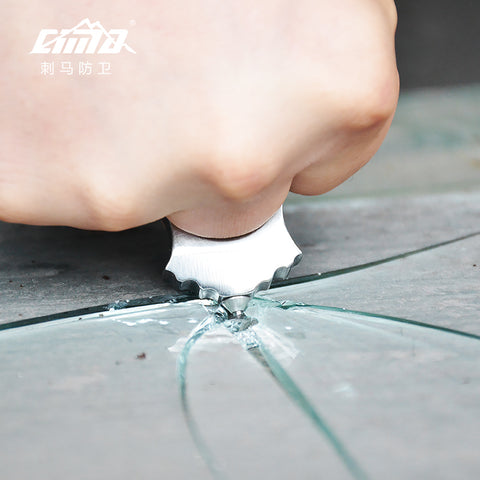 The ring is finely crafted and polished, with brushed metal surface, fully reflects the color and texture of the metal. The applicability is extremely strong. You can put your index finger on the ring, and clasp the remaining four fingers tightly, then focus your full strength on one point to deliver a heavy punch to the enemy.
EDC Knuckle Self Defense Ring, carry it with you anywhere. In case of an emergency, you can put it on your fingers in advance, punch hard, and attack quickly.