Brass Knuckles, Also known as paper weight, knuckle duster
A weapon that is put on the fingers, mostly metallic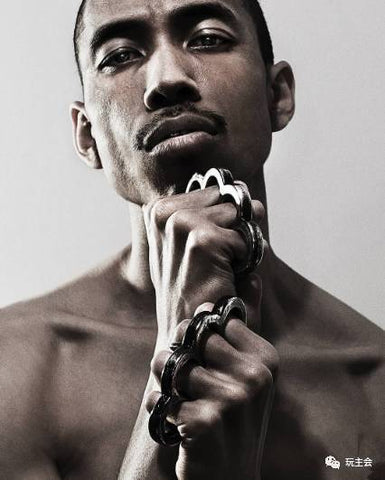 Initially, Brass Knuckles are prepared for professional pugilist.
Wearing it can effectively enhance the lethality.
The purpose of its design is to protect fingers from hurting and concentrate power on one point.
Thereby increase the destructive power of punches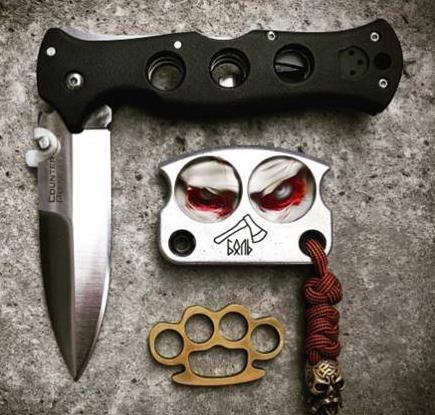 Because of its attributes that combining both attack and defend,
You can subdue the enemy with it when attacking, or protect yourself when defending.
Brass Knuckles are the best weapon for martial arts hobbyists.
Now it is generally used for collection or self defense weapon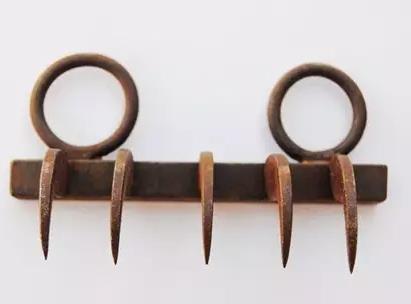 The appliances of brass knuckles' style can be traced back to ancient times
As a weapon, it has been used all over the world for hundreds of years
The Americans used an early variant in the 18th century
Called Sher Panja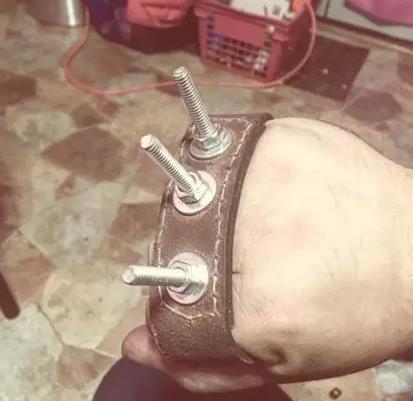 During the American Civil War (1861-1865)
Soldiers usually bought pig iron or brass knuckles
Later, the design of brass knuckles added spikes
Sharp corners and cutting edges
These weapons have different names
Such as "Knuckle Knife"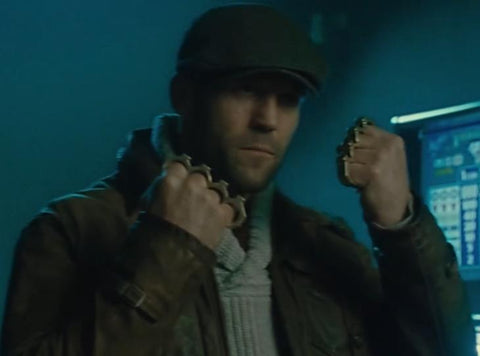 The Old Style Brass Knuckles in Expendables II
With the advent of firearms
Today we have eliminated a lot of weapons from the cold weapon era
But the Brass Knuckles is still used till today
Mainly for police equipment and personal defense EDC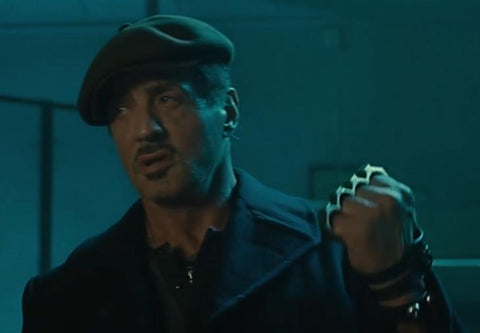 The Old Style Brass Knuckles in Expendables II
Maybe many people don't think these EDC Knuckles won't function when meeting violence
After all, you may be such panic that can't organize effective counterattack to enemy.
And if you never get trained by professional teacher, it will be difficult to use this weapon properly. The final result is it will hurt your fingers, but not the enemy.
But if this EDC Knuckle is small enough and won't occupy much space, why not carry it in your daily bag. It's better than bare hands anyway.
And professionally speaking, weapons are used as an extension of the body to work.
Meanwhile reduce body injury.
Then the extension fits for the body well.
The weapon can deliver force more reasonably and effectively.
To put it bluntly, it's better fit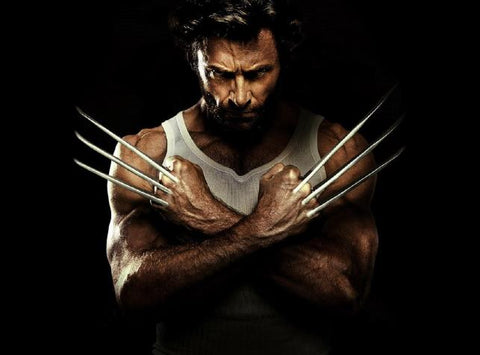 Never slipping out of the hands like Wolverine
The most fundamental principle of the Brass Knuckles is to be able to deliver more force, and work in a smaller area
To achieve the effect of hurting body tissues
More likely to cause severe injury on the victim's bones
The reaction force will be dispersed by the entire palm
Thereby reducing the probability of fingers injury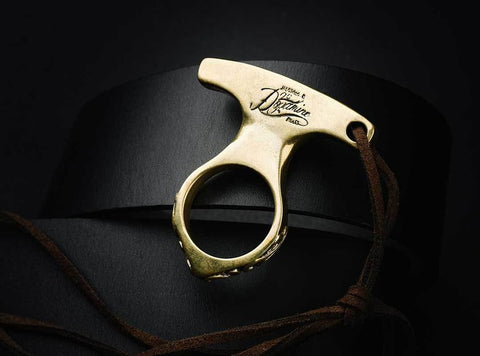 The structure of push dagger style Brass Knuckles is more reasonable.
The support bar is long enough, so the palm can receive reaction force more evenly.
Will not hurt your fingers, and more beautiful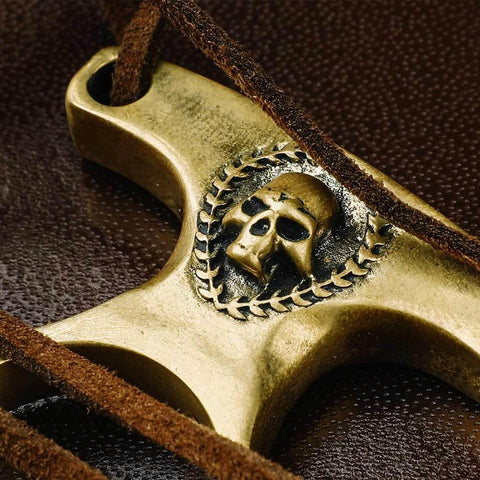 The Shining Golden Appearance of Pure Brass can bring your portable EDC essentials more interest and colors.
No matter it is used as a weapon
Or just an everyday carry gadgets.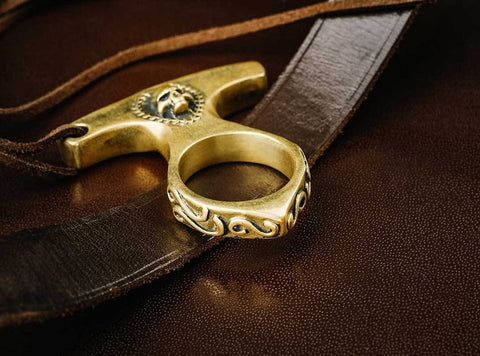 The exquisite skull relief increases friction when holding
The appearance is also more beautiful and personalized
Chinese ancient symbols has also been added to the front part
The main reason is that it looks more like a common ring when adding these elements
To let down the enemy's guard and achieve the effect of a sudden attack
What is a hidden weapon
Let the enemy think you are defenseless
Even if seeing you hold it in your hand, the enemy still underestimates its power.
This is a hidden weapon.
Real Brass Knuckles Keychain is just it.