Push Dagger, a T-handled knife. Push Dagger is not its only name, but also be known as push knife, gimlet knife, fist knife, Stoßdolch , push dirk, or punch dagger worldwide.
Push Dagger, as its name suggests, its usage is "push", but not" cut" or"chop" or others. The users usually grip its handle, to make the blade protrude out of the fist, so as to attack closely.
Don't look down upon its small body, it's portable and easy to conceal. It's a lethal weapon, can take somebody's life momonetary, nick name " push death". As people speaking, this weapon is most suitable for Stab in the back
Push Dagger and Katar

(

Indian Fist Sword

)

As WIKI speaking, the origin of push dagger, if from an Indian ancient weapon-Katar, a funny "toy" which Indian people loved. But in Indian, katar has not only a history of 500 years, but also a symbol of nobility, same as the Chinese sword and Japanese katana. But katar is normally very short, not longer than 40cm.
How does katar develop into the push dagger? It can't be explained clearly, it can be only said that their usage is similar.
The development of push dagger
In 1800s, Push Dagger was already becoming popular in the southern unites states, it was still known as" gimlet knife".Push dagger was usually slipped into a boot or concealed inside a coat sleeve or else hung on a waistcoat button by a strap attached to the knife's leather sheath. This necessary travelling gear for men and women, making New Orleans that the city passed an ordinance in 1879 prohibiting anyone within city limits from selling, offering or exhibiting such a weapon for sale.But in western United States, the atmosphere was relative relaxed, the push dagger was becoming longer and wider.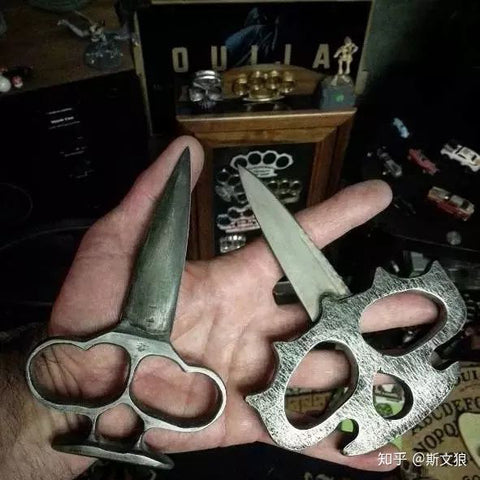 The Europeans kept a conservative attitude to push dagger, it was commonly uses as an alternative weapon for police and soldiers. It's said that the marine imported push dagger to Europe. In WWI and WWII, the UK army distributed pushed dagger to his soldiers, for narrow space trench warfare and SAS's tactical mission.
So far, Push Dagger is prohibited in UK and Canada, and some states of United States.
Push Dagger is very easy to use, and convenient for carrying, won't occupy much space, is a very good Self Defense Weapon. In order not to make any sound,  mostly the spies had to use the oldest weapon- knife or blunt stick. The CIA ever published an Assassin's Manual in 1950S, to teach his spies how to kill a people with stick and hammer. There are several classic Assassin Tools in it, push dagger was one of them.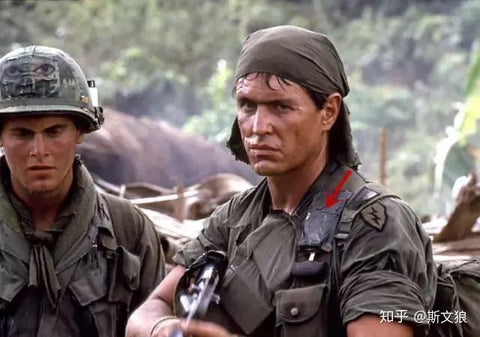 As a representative work of Violence Aesthetics, push dagger's blade is very sharp, very Lethality, can kill a people momentary. Some one's blade was even left with a gap intended, in order to increase Lethality. And there are many kinds of material for Push Dagger's handle, for example ivory or wood. The shape of its blade is also various, can be selected according to your preference.
Although its Lethality is not as powerful as gun at long distance, but it is not a bit inferior in close combat. If some guys sank your back with push dagger suddenly, normally you will be dead as a herring. So this weapon is extremely evil, it is known as one of the most insidious weapon in the world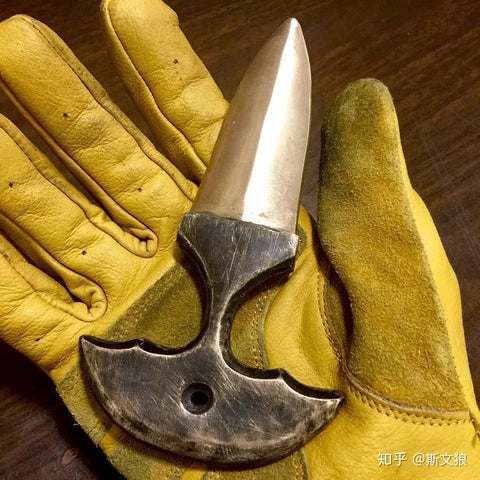 Push Dagger has a history of 200 years, which proves the vitality of this weapon.
Its advantage:
1.Portable and compacted, easy to conceal
2.Light weight
3.T shape is very solid and Ergonomic
Brass Knuckles - the brother of push dagger
When it comes to push dagger, we have to talk about its brother-Brass Knuckles - weapon that fit around the knuckles. Most of its material is metal, it is also know as knuckles, knucks, brass knucks, knucklebusters, knuckledusters, an English punch, a paperweight. All of them are  potable and for self defense purpose.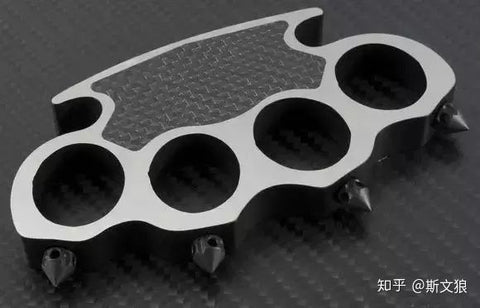 Initially, brass knuckles is prepared for professional fighter. It can increase fighter's power efficiently, it is very changeful, and can be integrated into pugilistic art. Its design is for protecting fingers and focusing punching power purpose, so as to increase destructive force.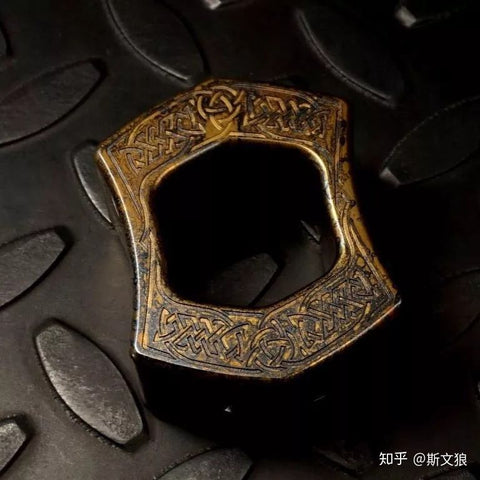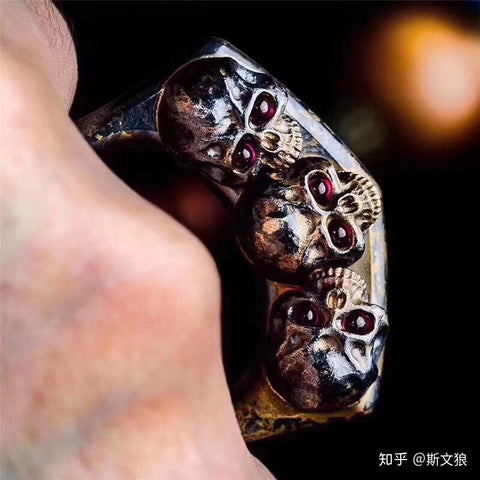 Because it combines defense and attack function, can conquer and defense enemy, many martial arts hobbyists treat it as favourite self defense weapon. Now this weapon is mainly as a choice for collection, self defense and Every Day Carry. And Along with the development of technology, the shape of brass knuckles are becoming various. Push Dagger and Brass Knuckles are more and more similar, so that it is difficult to distinguish them.
Exquisite Push Dagger
The United States Knife Industry is very enthusiastic on publishing new Push Dagger Product. Not about ColdSteel, BenchMade, Tops, even the tactical cutlers, also often dabble in Push Dagger. For example Walter Brend and mad dog Kevin McClung who is specialized in fixed blade knife, also ever made some push daggers.
Art cutlers, are more enthusiastic on Push Dagger. They are very virtuoso, interpret aesthetics in a small area. A fine custom-class Push Dagger can be sold at tens of thousand dollars.
Along with the change of time, push dagger comes to public vision from street fighting gadget. Born from self defense, the push dagger is more combined with collection and play use now. And the story about push dagger will never stop forever….