In the face of various difficulties, it is really not easy to take various measures to survive. If I was there, I really could not imagine whether I could still go out of the barren land. But don't worry, there are also various accidents in our daily outdoor travel. In the face of a series of problems, if you want to solve them easily, how can you lack some survival Everyday Carry Tools? But you have to carry the right ones, if you carry many wrong tools, they will be a hindrance to survival when emergency, also occupy your backpack's valuable space. So does everyone want to know what gadgets for survival and self defense there are? Today, Cakra EDC Gadgets has enumerated these very practical gadgets, you have to read carefully. Carrying them is equivalent to being armed to teeth. You can use these tools to gain unexpected effect. You can take them for outdoor sports or self defense. It is also convenient for you to travel. You can rely on these products for survival and personal security.
1. Self Defense Tactical Pen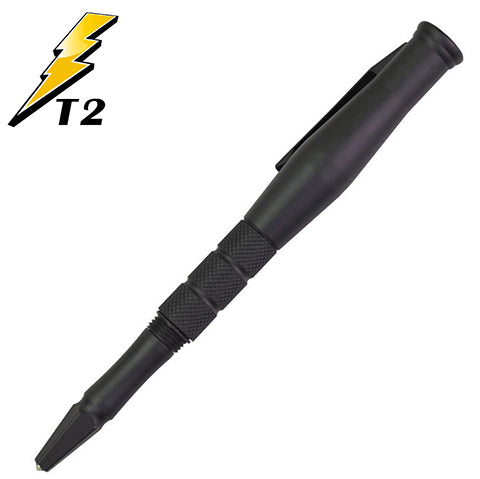 It is necessary to prepare some survival tools during outdoor travel, in case of accidents. It is necessary to talk about car escapes: although the popular window breaker is very automatical, you can break the window by just one click, but there is always a possibility of trouble with mechanical tools. Moreover, this kind of standby may not be used for several years, it's difficult to guarantee it from accidental strikes. So you should prepare a window breaker and a hand smashing tool at the same time, and this tool must be reliable. Well, this multi-functional Self Defense Tactical Pen broken window will never let you be helpless in the face of unexpected natural disasters or other man-made disasters, whether you are a man or a woman, such survival tool can really be prepared.
2. High Light Tactical Flashlight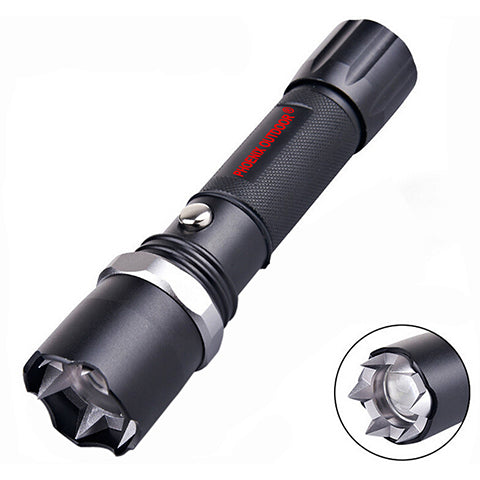 The common flashlight can only be irradiated in parallel, and when doing some fix work at night, the flashlight needs to be fixed somewhere. The parallel light has great limitations and cannot meet the lighting demand for most situations, especially when maintaining the corner of a machine. This creative flashlight has a powerful magnet, and the head can be rotated 180°, which brings more convenience to your life and work. The strong magnet at the tail has stronger suction. It can be adsorbed on any iron object, no matter it is vertical or parallel, it will never fall. This flashlight can not only allow you to free your hands, but also bring you more joy for your work or entertainment. Why not get one?
3. Multi-Function Lighter
Stylish man always carries a multifunction Swiss army knife. Travel with friends outside, how can miss such a multi-function tool? This Swiss army knife lighter is made of high-quality stainless steel, and polished carefully, which makes its surface shining and smooth. There is a delicate leather loop at the end of the lighter, which can prevent the lighter from sliding, and it is convenient for carrying when going out. There is a triangle red mark on the button, just clicking the red dot in the middle can directly ignite the lighter. Is it very convenient? The main knife is attached to the outside of the lighter, it also has a bottle opener, a nail file, and an exquisite and small scissors. They are always prepared for you, whenever you need them, they will set out and solve your sticky troubles. The multi-function and practical Swiss Army Knife Lighter is low-key, calm and rigorous. It is a must-have tool for a stylish man.
4. Brass Knuckles
This Self Defense Brass Knuckles is made of 100% H62 brass. The surface is polished and brushed, very nice and smooth. All edges are treated carefully, which won't hurt your fingers. Super 18mm thickness, can offer your palm enough support. It is perfect for Self Defense For Men. Nowadays the society is not peaceful, and danger is always lurking around us. So it is necessary to carry such a self defense weapon on your body, regardless of whether there is an unexpected danger, such a tool is really necessary to be prepared. Even if you don't have an enemy, it is inevitable to run into some bad guys, not to mention the people who suffer mental disorder. For your own safety and your ones, you can really purchase this self defense product.
Click Here To Purchase
5. Multi-Function Keychain Tool
This is a multi-function outdoor keychain tool. It is made of 100% 4cr13 stainless steel. Don't worry about its quality. It will neither break nor rust. It can also be an emergency product outdoors. The keychain can be easily pinned to the waist. It also has an outer hex wrench, a window breaker and a key buckle, combining multiple tools in one. The shape is very simple and stylish, and the small body has multiple functions, which meet your different outdoor demand. It is like carrying a toolbox with you, its powerful functions are very useful. Lastly, if you meet a bad guy, you can also use this Tool For Self Defense, the usage is similar to kubotan/brass knuckles.
6. Self Defense Claw Ring
For men with a strong sense of fashion, wearing a ring is a common habit. But is the ring you wear practical or just a simple jewelry? Obviously, it is better to be practical. This ring looks like a little punk style, but it is really extraordinary when wearing, and it is super practical. Its 316 stainless steel material will not be rust, fading, causing allergy or deformation. It is most important that it can also be used as a Self Defense Weapon Jewelry, you can use the extended claw to attack enemy. The claw can even be sharpened, which will cause greater injury to the invader. So this small and stylish Self Defense Ring can always be carried on your body, will it bring you security sense?
7. Self Defense Mala Bracelet
Smart people can use the daily necessities around them to get out of danger under emergency. This stainless steel mala making your personality distinctive can not only decorate but also bring you safety. It is made of high-quality 316L stainless steel, so it will never fade. Three big balls can slide across the mala freely. When you swing this mala, the big balls will slide to the end. So this mala will change into a Self Defense Whip. Whatever it hits, the big balls will smash it easily. Besides, the mala can be used as a survival rope. Benefit from its steel cable threading rope, the mala is almost impossible to be broken, it can bear 300kg weight at most. In normal time, this is just a common bracelet, completely legal, you can wear it to pass any security check. Even if you are not a buddist, you can count the rosary beads to calm yourself down.
Click
Here
To Purchase